Contours, Stainless Steel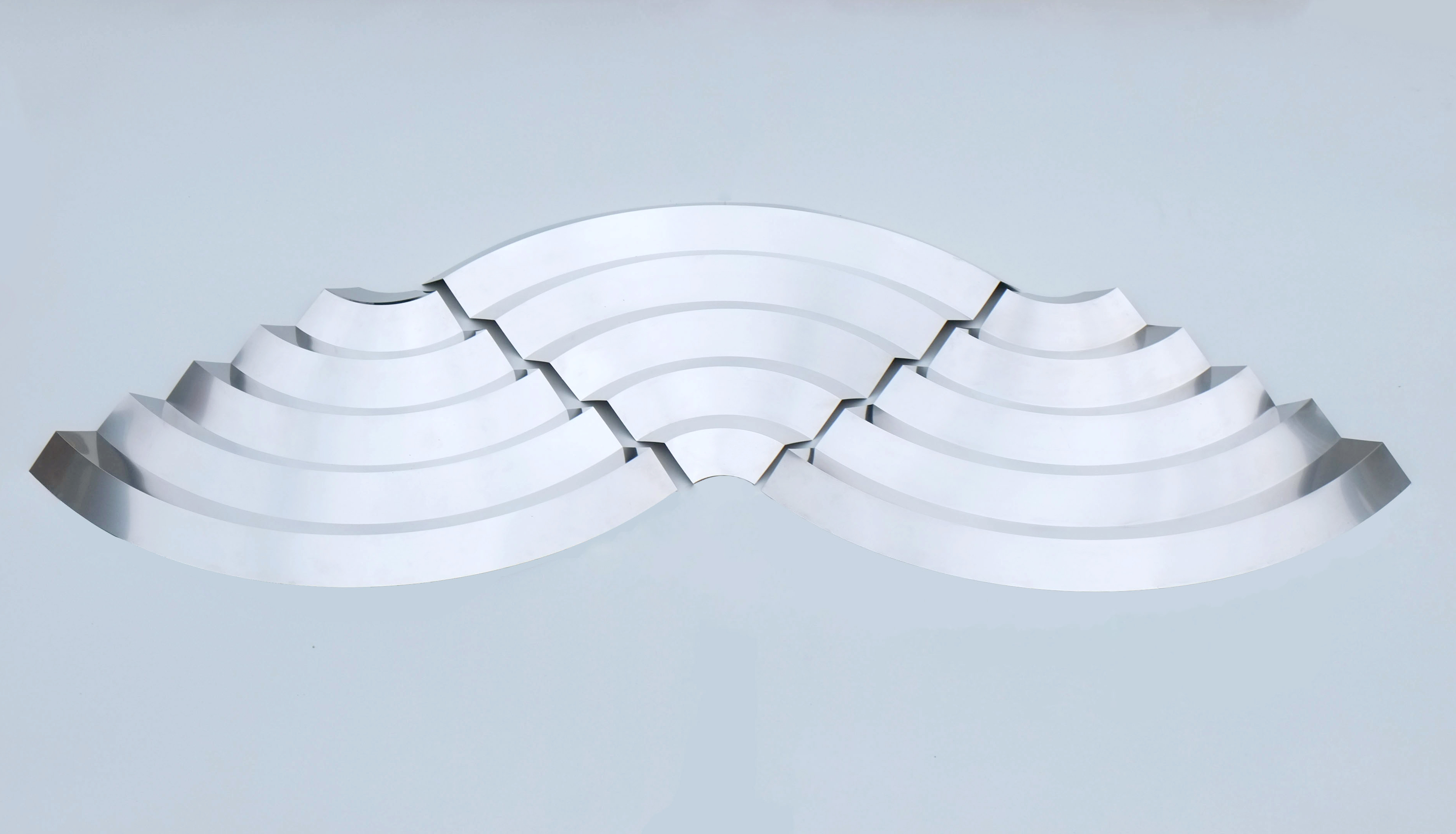 Contours is a system of sculptural wall tiles that can be combined to create endless variations of shape and pattern. The metal tiles are precision manufactured from Stainless steel or Brass and can be fixed to the wall in any orientation.
This project forms part of a continued investigation into the manipulation of sheet materials.
Kindly supported by
Stichting Stokroos
.
Materials: Stainless Steel / Brass
2018