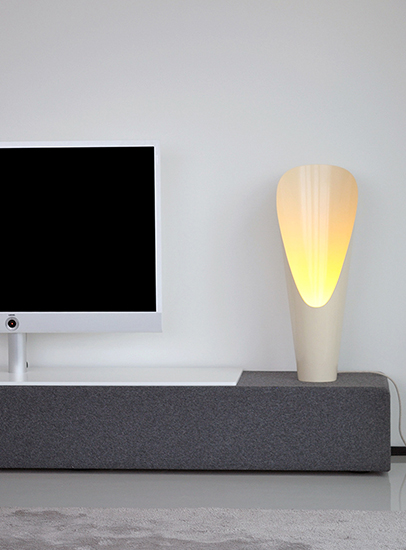 Cala draws inspiration from the natural world by observing sculptural forms that appear to have been shaped from a flat surface. It is crafted from a single plane of steel which is joined seamlessly under tension to create a truly organic form. The emitted light gently illuminates the surroundings, whilst emphasising Cala's subtleties of shape and colour.
Materials: Powder Coated Steel in 4 colours
Made in the Netherlands
H 75 W 28 D 25cm
Available to purchase.
Contact us

Photos: Rachel Sender